R&D Team and Factory
Comprehensive experience, stringent quality control

In order to reach the company's quality inspection requirement, our assembly technicians have received meticulous training and have been asked to check all the details of each production assembly and follow every procedure of product testing. The purpose of the implementation of our strict quality control is to meet the standard of ISO and supply long-lasting machines.
Good communication and coordination bring up a thorough service

Two-way communication between salesmen and clients; three-way communication between salesmen, engineering technicians and designers. We gather detailed information from customers then holding various multi-party discussions in order to provide a better service.
Personalized design, in line with users' needs
Our Factory
Factory area of 10,000m2
Modernize Manufacturing Plant and Equipment

Modernize Manufacturing Lines and International Quality Control

Promotion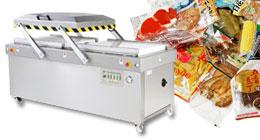 Model : J-V016A Heavy Duty Double Chambers Automatic Vacuum Packaging Machine.Gas Flushing Bi-active sealing system, Cutting system (cut off remaining pouch), Pneumatic auto lifting arms for lid closing and opening system, There are 2 options: Semi system or Auto system.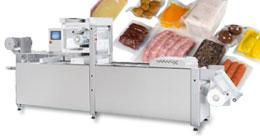 Model : J-V9420 Thermoforming Packaging Machine.Durable stainless steel construction, High efficient European Vacuum Pump, Touch screen with choice of multi-language which is easy reading and operating, Forming depth is adjustable, Machine can be set up for clear and printed film, Cycle speed is adjustable by touch panel.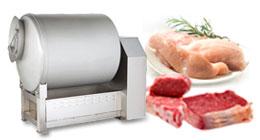 Model : J-VM600 Vacuum Massage Tumblers Machine.Complete stainless steel structure for maximum durability, Hygienic design, easy to clean, Variable speed control system permits speed change as desired to suit various products. It is easy to operate, minimum trouble and allows for continuous 24-hour operation.
JAW FENG R&D Team and Factory Introduction
JAW FENG MACHINERY CO., LTD. is Taiwan supplier and manufacturer in meat and poultry, seafood, produce, dairy, medical, and pharmaceutical industries. JAW FENG has been offering our customers high quality Vacuum Packaging Machine, Vacuum Machine, Packaging Machine, Tumbler, Vacuum Massage Machine, Tumbler Machine, Ozone Sterilizing Machine, Ozone Machine, Sterilizing Machine since 1983. With both advanced technology and 34 years experience, JAW FENG always make sure to meet each customer's demand.