Thermoforming Packaging Machine
B420
Rollstock / Thermoformer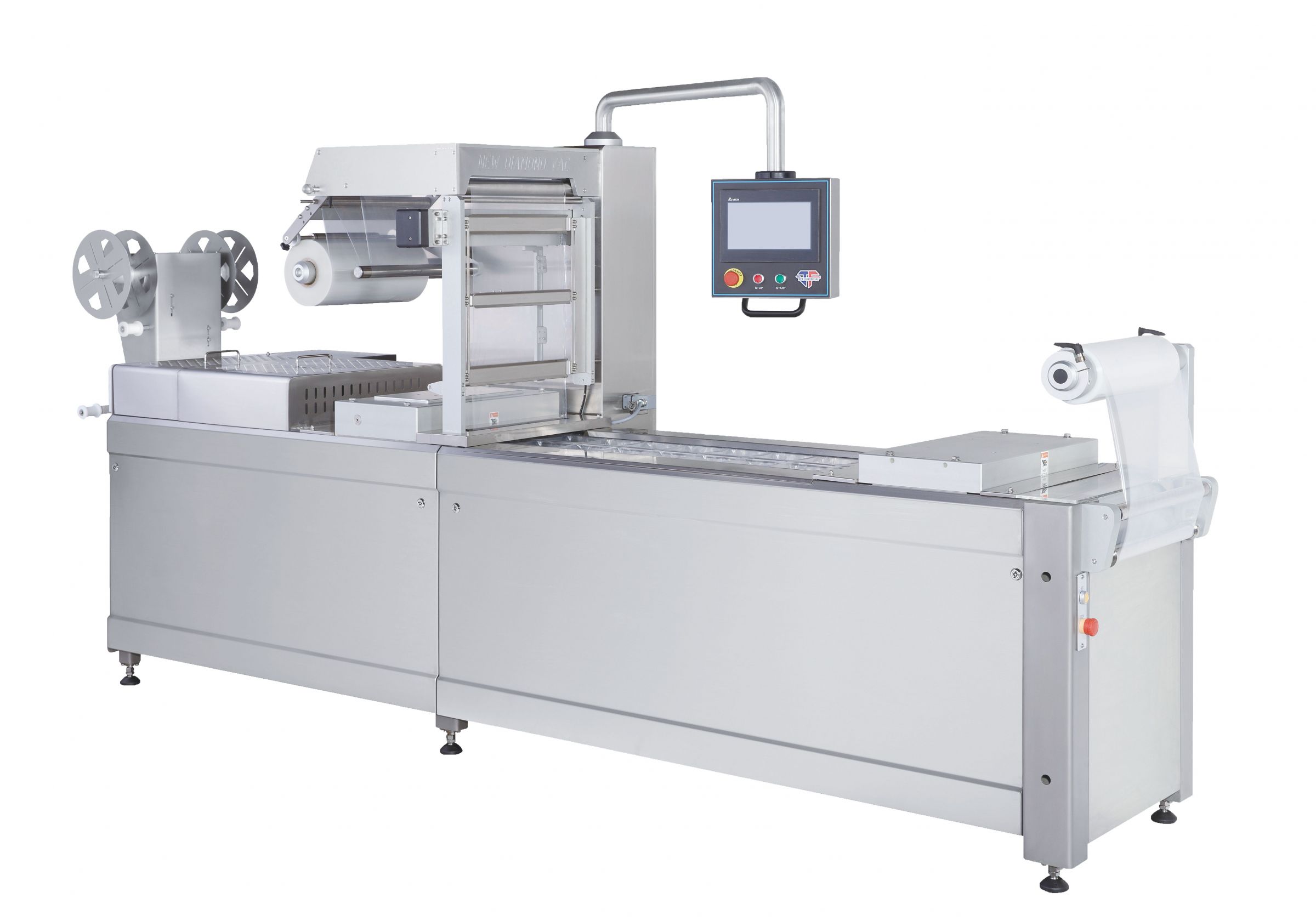 Machine Dimension : 3700 x 950 x 2000 mm
Max. Packaging : 296 x 396 mm
Max. forming depth : 60 mm
Thermoforming Packaging Machine from Jaw Feng Machinery Co., Ltd. is made of stainless steel, in line with food hygiene and safety. Durable transmission chain can clip the film more than 2 million times. Servo motor provides precise and fast forward. Multi-lingual PLC touch screen. Able to work with automatic filling machine, date injecting, date thermal printing, film easy to tear, water cooling machine, etc. Simple, easy change over for die sets. High-speed production can reduce considerable labor costs. It can be used to package powder, paste, solid and liquid materials. We also offer a variety of options for this machine.
Specification
| | |
| --- | --- |
| Model | B420 |
| Machine dimension | 3700 x 950 x 2000 mm |
| Width of forming film | 424 mm |
| Width of sealing film | 404 mm |
| Max. Packaging | 296 x 396 mm |
| Max. forming depth | 60 mm |
| Air Supply | 5~7 bar |
| Water consumption | 50~80 L/h |
| Power | Apply to using area |
Features
Cycle speed is adjustable by touch panel, easy to read and operate (with choice of multi-language)
Durable stainless steel construction
High efficient European Vacuum Pump
Forming depth is adjustable
Machine can be set up for clear and printed film
Fast, simple, easy change over for die sets
Safety measures conform to CE regulations
Options
Special design is available for various product

Cross cutting applies to different pattern
Extendable filling area
Automatic notice for insufficient film supply function
Date injecting, date thermal printing, labeling, water cooling machine
Functions
Food: to prevent oxidation, mildew, insect borers and dampness; to maintain product freshness and to preserve flavor

Electronic or metal parts: to avoid dampness and prevent rust
Extend product shelf life
Nice appearance
Available for special applications
Applications
Fresh meat, seafood, pickles, vegetables, agricultural products, fruit, vegetarian food, herbs, bean paste, prepared foods, electronic parts, precious metals, precision instruments, medical instruments and medicine...etc.

TAG: Vacuum Packaging Machine, thermoform packaging machines, thermoforming blister packaging machine, vacuum packing, vacuum pack machine, vacuum machine, Blister Thermoforming Packaging Machine, Thermoforming machines for food packaging, Vacuum-thermoforming Packaging Machine,
Contact JAW FENG Now!
Related Products
Promotion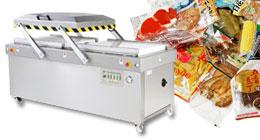 Model : J-V016A Heavy Duty Double Chambers Automatic Vacuum Packaging Machine.Gas Flushing Bi-active sealing system, Cutting system (cut off remaining pouch), Pneumatic auto lifting arms for lid closing and opening system, There are 2 options: Semi system or Auto system.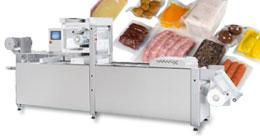 Model : J-V9420 Thermoforming Packaging Machine.Durable stainless steel construction, High efficient European Vacuum Pump, Touch screen with choice of multi-language which is easy reading and operating, Forming depth is adjustable, Machine can be set up for clear and printed film, Cycle speed is adjustable by touch panel.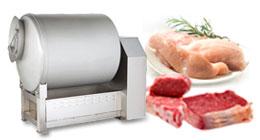 Model : J-VM600 Vacuum Massage Tumblers Machine.Complete stainless steel structure for maximum durability, Hygienic design, easy to clean, Variable speed control system permits speed change as desired to suit various products. It is easy to operate, minimum trouble and allows for continuous 24-hour operation.
Thermoforming Packaging Machine | Vacuum Packaging Machine Manufacturer - JAW FENG
JAW FENG MACHINERY CO., LTD., since 1983, is one of the prime Thermoforming Packaging Machine | vacuum packing machine manufacturers and their vacuum packaging machine is sold to 120 countries worldwide.
JAW FENG provides customers an extensive range of vacuum packaging equipment | industrial vacuum packaging machines for food packaging, from a simple table top tray sealer, a vacuum tumbler to a complete vacuum packaging line. All industrial vacuum packaging machines are to increase production speed, prevent human error and make them long-lasting.
Tray sealing machine including seafood packaging, meat packaging, dairy products packaging to ready-to-eat packaging. Cost-saving vacuum packaging machine designing & manufacturing with 24hr PLC control system, BUSCH pump, 12-language control and high-quality imported components.
Along with food packaging, JAW FENG also supplies vacuum packaging machine for semiconductor, aircraft, firearm and telecommunication items.
JAW FENG has been offering customers high-quality vacuum packaging machines, both with advanced technology and 34 years of experience, JAW FENG ensures each customer's demands are met.
View our quality products Vacuum Packaging Machine, Vacuum Machine, Packaging Machine, Tumbler, Vacuum Massage Machine, Tumbler Machine, Ozone Sterilizing Machine, Ozone Machine, Sterilizing Machine and feel free to
Contact Us
.